Operation Peacemaker
Read an Excerpt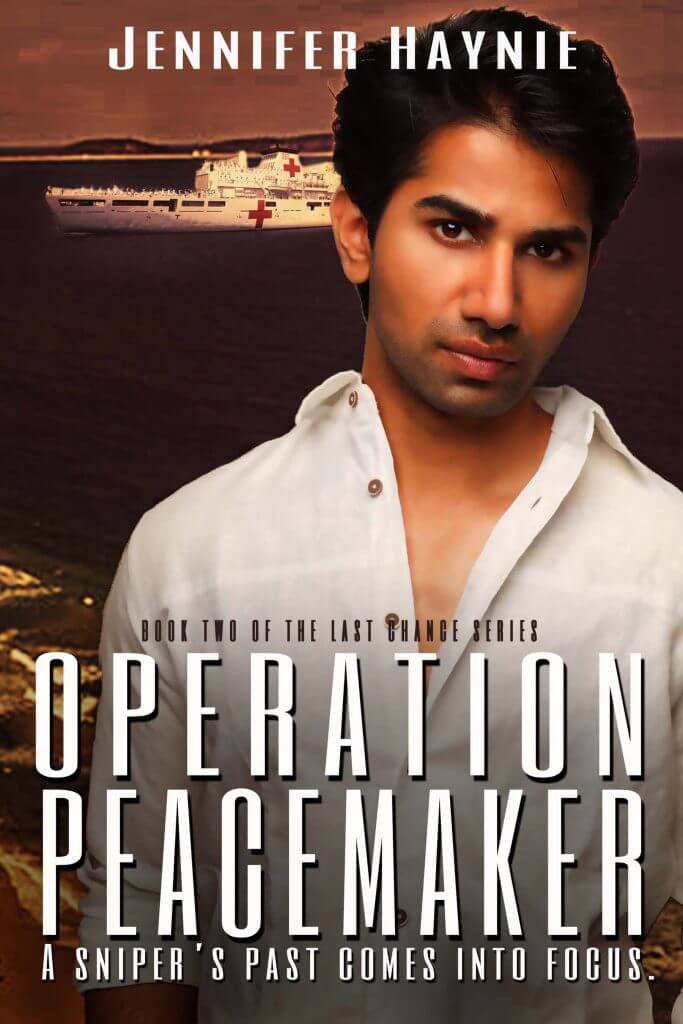 available exclusively from

View Book Extras
Release Date: 04.25.17
Is death worth the money?
Former sniper Suleiman al-Ibrahim welcomes the routine of living at Last Chance Ranch alongside the remnants of the Shadow Box team. He uses his roles as student and waiter to suppress memories of his past life—and a secret.
Recently remarried, Victor Chavez has brought his bride and her children to Last Chance Ranch. They face an uncertain future as they barely make ends meet while he starts his new security business.
Things change when Somali pirates hijack a hospital ship off the African coast. Billionaire Norm Walters hires Victor's company to rescue his daughter, Doctor Tori Walters, a plastic surgeon onboard the ship. The catch? To succeed, Victor needs the talents of the entire Shadow Box crew.
With time running out for Tori, past hurts imperil the fragile unity of the recently reunited team. And Suleiman's secret? It threatens to destroy the respect of the man he admires, the affection of the woman he loves, and even the lives of him and his teammates.
Reviews

Excellent characterization of the team members, each with their own distinct personalities and skills. Highly recommended reading. -D. Rayno, Amazon Reviewer

Enjoyed the read.. easy and hard to put down.. well written
Book Trailer
Book Extras for Operation Peacemaker
Related Blog Posts