No Options
Read an Excerpt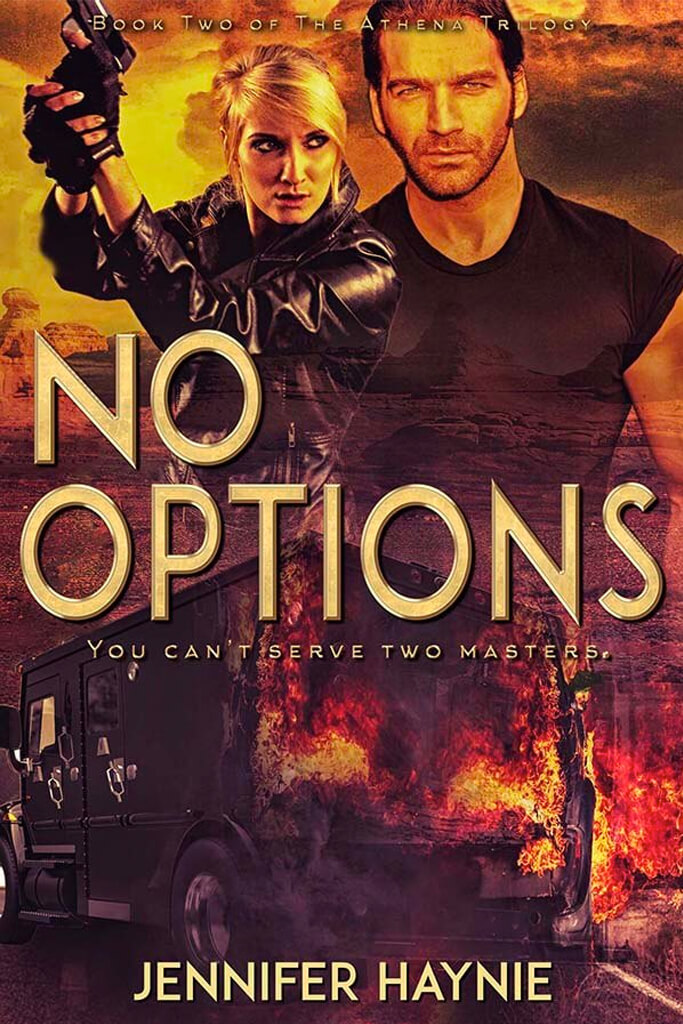 available exclusively from

View Book Extras
Release Date: 03.27.20
Truth hurts. So does a bullet.
What's the best cure for a broken heart? Work. Lots of it. At least Army CID Major Abigail Ward thinks so. Until she discovers her commanding officer, Lieutenant Colonel Sal Torres, lied to her the year before while she searched for her kidnapped brother. With his star rising in the power corridors of the Army, Sal has much to hide. And to lose.
Abigail's ex-boyfriend, David Shepherd, had thought returning to his hometown of Burning Tree, Utah, would have brought him the peace he so badly needed. That peace is destroyed as he helps Abigail's brother, Jonathan, investigate an ambush of a SecureLink convoy on a deserted Utah highway. Each discovery they make points back to the place where eight years before, they lost ten friends during a Taliban attack in Afghanistan. A riddle. A badly burned body. A glass house on a cliff. The darkness deepens as Abigail uncovers the long-ago betrayal that changed Jonathan's and David's lives forever. She'll stop at nothing to find the perpetrator and the truth about what really happened. Even if it means sacrificing everything.
Book Trailer