Uncommon Vengeance
Read an Excerpt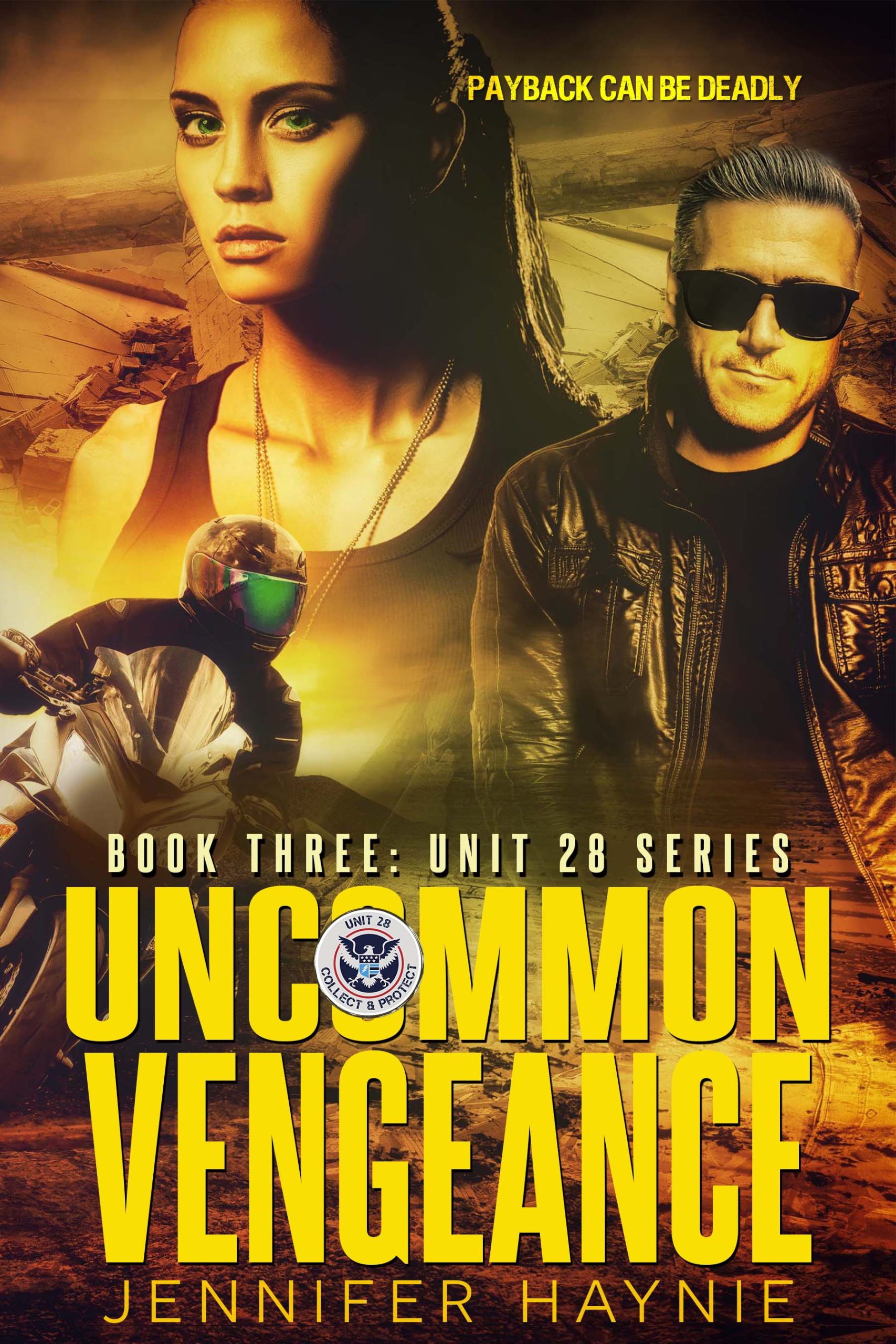 available exclusively from

View Book Extras
Release Date: 08.09.22
Alex Thornton stands at a crossroads. As a Unit 28 contractor, she's found fulfillment in her work. Except she's discovered one thing. Her life as an agent in the line of fire isn't compatible with her impending motherhood. She wants to trade guns and knives for receiving blankets and carpools.
Ed DuBois, convicted killer and ex-CIA agent, knows what it's like to hold a grudge. After his four years in prison, he's more than ready to exact revenge against those who put him behind bars, including Alex and her husband, Jabir al-Omri.
With the help of his team, Ed carefully executes the bombing of Unit 28 Headquarters. Alex's life plunges into chaos. She struggles to make sense of the resulting anguish, grief, and turmoil. Her reality has crumbled, and the comfortable marriage she's had with Jabir vanishes along with her inner tranquility.
Then she's tapped to lead the hunt for the perpetrators. She finds a new mission, a purpose amid her grief. She'll stop at nothing to find the killers and is willing to give up everything to do so, even her marriage. Thing is, will it bring her peace in the end?
Book Extras for Uncommon Vengeance
Related Blog Posts