Introducing: The Unit 28 Series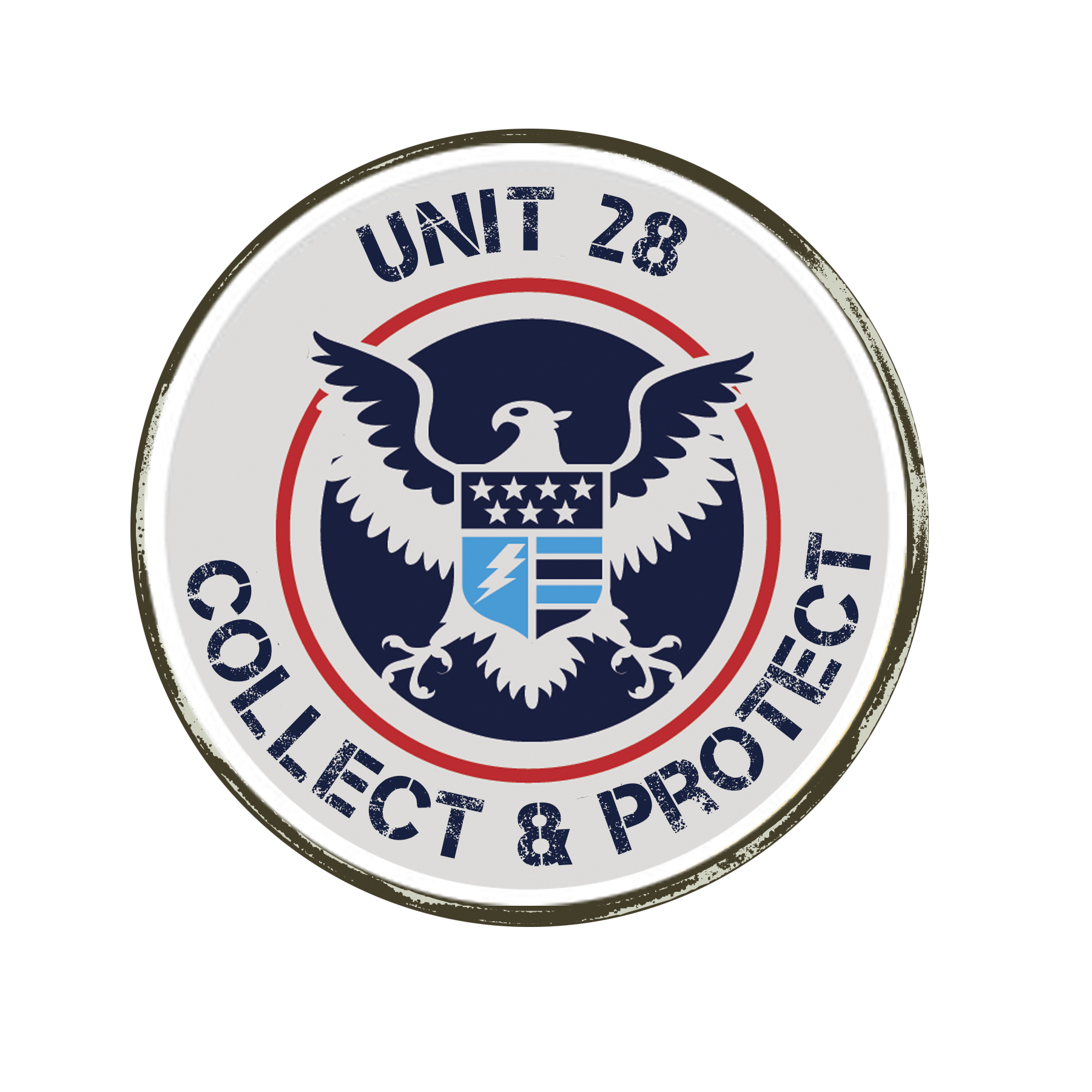 I enjoy watching a good television series.  Ones like The Blacklist, Covert Affairs, and Hawaii Five-0 come to mind.  I also like reading book series, such as Vince Flynn's Mitch Rapp series, the Jack Reacher series by Lee Child, and the various series that David Baldacci has written, to name a few.
I think it's because once I fall in love with a character, one book is not enough.  I want to see them grow, deal with challenges, and overcome.
That's why I've decided that the time has come to start a series of my own.  Through my writing of Panama Deception, which will come out on April 14th, I knew that Alex Thornton had a great more deal to tell than one book would allow.  Out of this desire to explore her life, her troubles, and her growth came the Unit 28 series.
Unit 28 is a fictitious division within the Department of Homeland Security.  Collect and Protect.  That's their motto and is affixed to the seal shown on this page.  Their primary mission is to gather intelligence that other agencies can use to protect the homeland.  Alex, Jabir al-Omri, and others associated with Unit 28 have historically worked with all types of federal government entities, from the SEALs and Special Forces in Iraq and Afghanistan to the Bureau of Alcohol, Tobacco, and Firearms on domestic cases.
Each book in the Unit 28 series will focus different characters.  Alex and Jabir will be the main focus for Books 1 and 2, but then, as Book 3 and hopefully Book 4 come into being, you'll meet other characters that have their own tales to tell.
What will I pack into these books?  Lots of action.  For the guys out there, explosions, gunfights, and the like.  For the ladies, a bit of romance, though not totally overdone.  For everyone, strong characters, villains, and rich character development.  Each character in these books will have their own struggles.  While they are strong, they also have weaknesses.  They are also broken people who have made choices that have wounded them and others.  Yet through those wounds, their struggles against opposition, and a gospel call, they find the peace that comes through a saving faith in Christ.
As I get ready to roll out Panama Deception via these blog posts, you'll get to know Alex Thornton and Jabir al-Omri, the heroine and hero of the first two books.  You'll also meet Ed DuBois, the villain, and Samir Kamil, a secondary character whose story links into that of Alex and Jabir.  My hope is that you'll hear their voices in the brief interviews with them.  To wrap up the series, I'll be the last one to do the talking.
Question:  What would you like to know about Unit 28?
I have not received any compensation for writing this post.  The work mentioned in this post is of my own writing.  I am disclosing this in accordance with the Federal Trade Commission's 16 CFR Part 255: Guides Concerning the Use of Endorsements and Testimonials in Advertising."